In IT as in any other industry, it is important to maintain your network throughout the year.
Digital trade shows remain a privileged moment to meet and exchange with peers. They also allow you to participate in conferences presented by IT professionals on current topics.
Participating in IT events is all the more important as the industry is constantly evolving. It is an opportunity for companies and professionals to keep up with the latest trends and innovations.
Discover in this article the list of IT events in France and in Europe not to be missed in 2023.
It should be noted that in the current epidemic context, it is not impossible that some of these events will be converted to remote format or postponed.
Mobile World Congress Barcelona

Why go there? The Mobile World Congress (MWC) is an internationally renowned event dedicated to cell phones, artificial intelligence, IoT and tech. Bringing together the top decision makers of the mobile ecosystem, this annual event offers a rich agenda of conferences and debates around the hottest topics in technology.
Where and when? Fira Gran Via, Barcelona from February 27 to March 2, 2023
The Duck Conf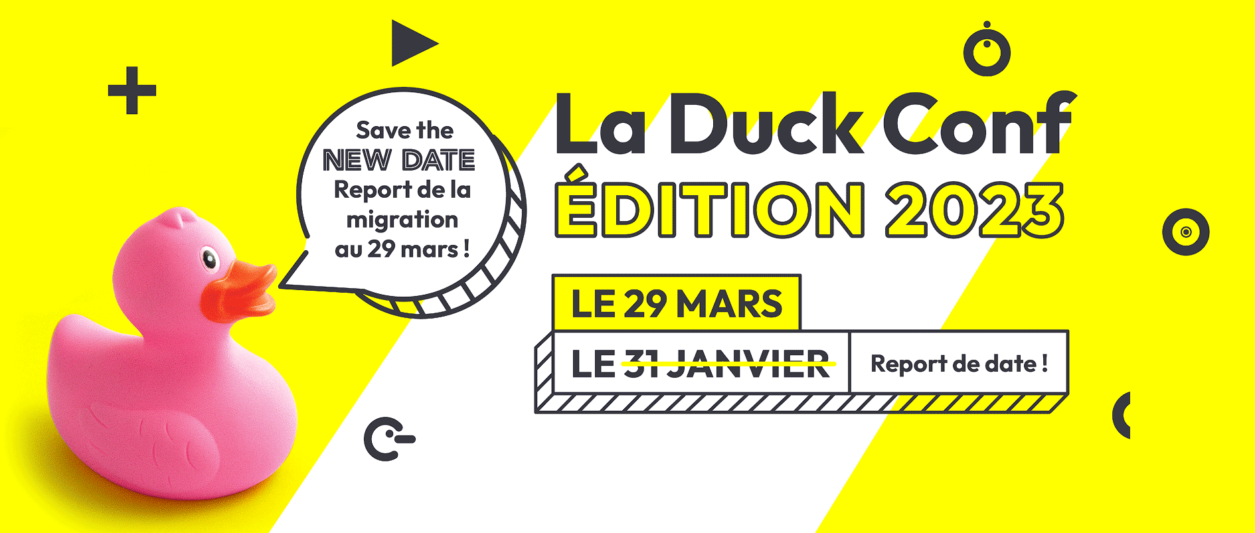 Why go? The Duck Conf is an IT event on information systems architecture organized by OCTO. In the form of a conference, it offers a one-day overview of information systems architecture methods based on field experiences. In 2023, the Duck Conf will take place in person with live workshops based on real scenarios and time for exchanges with the speakers on the themes of emerging architecture, socio-techniques and REX.
Where and when? Paris, March 29, 2023
World Data Summit

Why go there? As its name suggests, the World Data Summit is an IT exhibition that brings together Big Data professionals (Data Science project managers, Business Analytics managers, data managers, etc.). For three days, they can participate in conferences and technical workshops on various topics related to data. Among the topics proposed for this 2023 edition: the new trends in data visualization, the transformation of data into strategy and tactics, the customer experience path or the interpretability of models.
Where and when? Amsterdam, 17-19 May 2023
Orleans 2023 Hackathon
Why go? A hackathon (or "programming marathon") is an event for engineering students and developers who want to pool their skills to solve business problems over a weekend. This year again, the Hussar Academy incubator, ISC Paris Campus Orléans, Polytech Orléans, IAE Orléans and CEFIM Orléans are joining forces to offer a 2-day hackathon in partnership with LAB'O, Google Ateliers Numériques and Grant Thornton.
Where and when? Orléans, from March 21 to 22, 2023
IT & CyberSecurity Meetings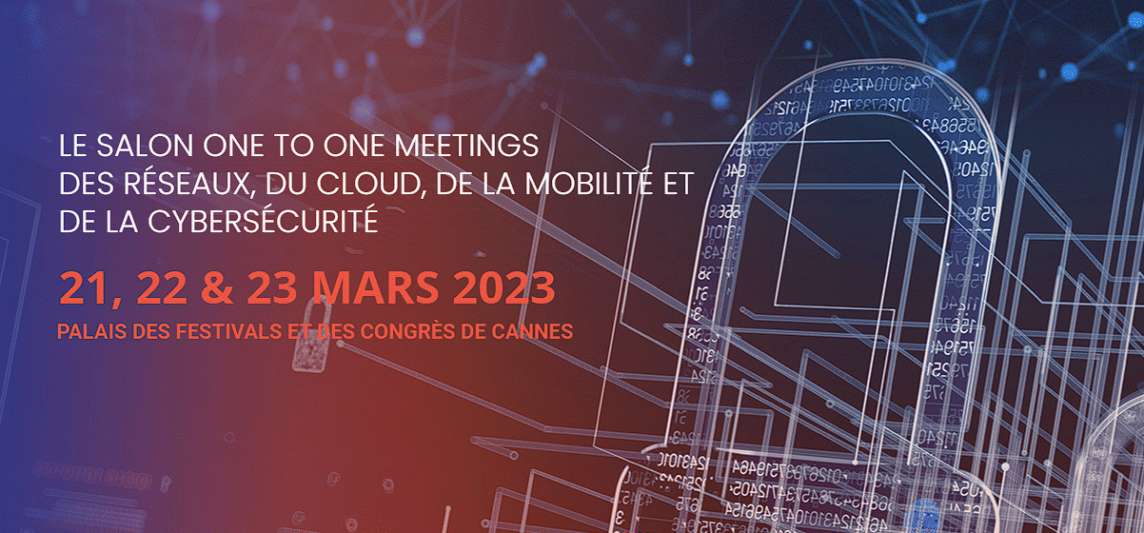 Why should you go? IT & CyberSecurity Meetings is a B2B exhibition that allows to participate in business meetings between professionals of networks, telecoms, cloud computing, datacenters and security. The participants are supervised by a team in charge of managing the ultra-qualified appointment setting in the form of an agenda to guarantee the efficiency of the meetings. This is an interesting event when you are looking to generate leads and develop your business, while having the opportunity to participate in conferences and business lunches.
Where and when ? Palais des Congrès et des Festivals of Cannes, from March 22nd to 24th 2023
SymfonyLive Paris 2023

Why go there? This French-speaking event is aimed at both seasoned Symfony professionals and "newbies": PHP, Drupal and DevOps developers who want to learn more about Symfony components and frameworks. Held at the Cité Internationale Universitaire de Paris, the two-day conference is also an opportunity to share experiences and best practices with members of the Symfony community.
Where and when? Paris, from April 7 to 8, 2023
Data Cloud Global Congress

Why go? For 3 days, the Data Cloud Global Congress brings together nearly 2000 senior executives from the Cloud, data centers, artificial intelligence and IT infrastructure. Each year, the show offers a series of conferences related to current trends as well as keynotes presented by major brands such as Microsoft, Nvidia or Schneider Electric.
Where and when? Monaco, from April 25 to 27, 2023
ISC – International Supercomputing Conference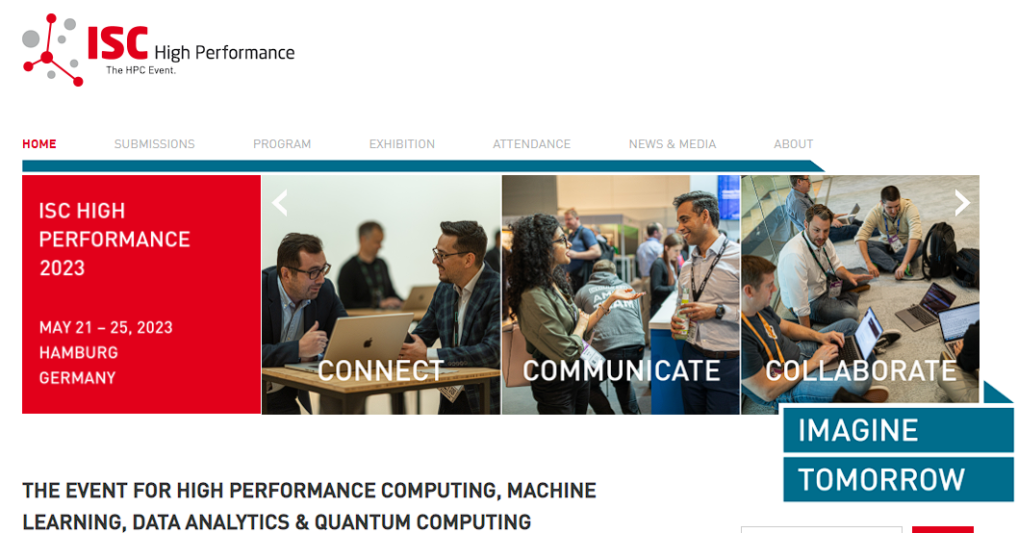 Why go there? The ISC (International Supercomputing Conference) is THE reference for high performance computing. This large-scale event has been held since 1986 and takes place every year in Germany. It highlights high performance computing, machine learning and their scientific, technological and commercial applications. The exhibition brings together researchers, doctors, students but also several large groups such as Amazon Web Services, Google Cloud or Hewlett Packard.
Where and when? Hamburg, from May 29 to June 2, 2023
Web2day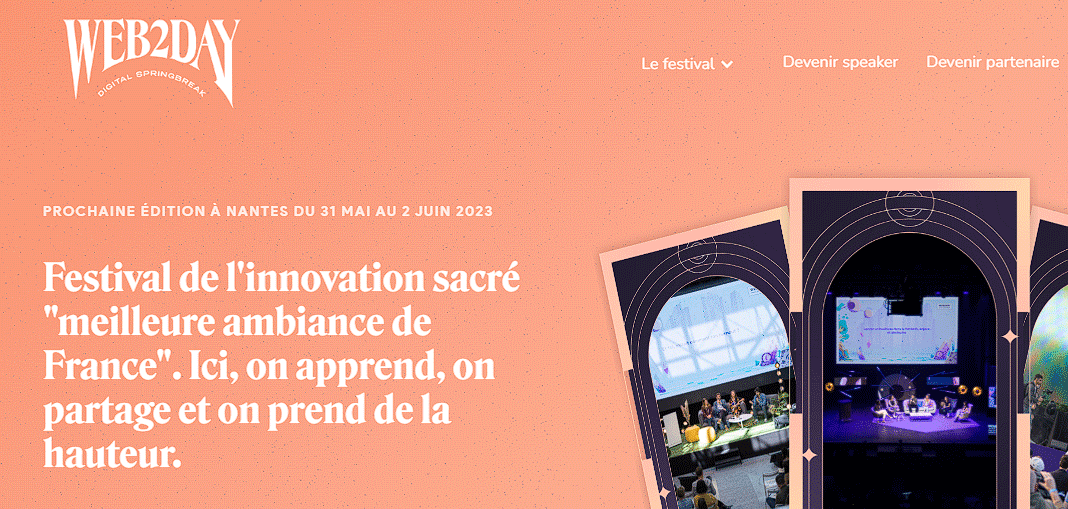 Why go there? Web2day is a festival centered around new technologies and digital that takes place every year in Nantes. During 3 days, participants can attend hundreds of conferences around Tech, entrepreneurship, health or culture. The 2023 edition expects no less than 10,000 participants including startups, investors, project holders and journalists.
Where and when? Nantes, from May 31 to June 2, 2023
JS World Conference

Why go? Developers learn and speak directly with the leaders of Frontend JavaScript developers from around the world. JavaScript enthusiasts sign up for a full week of content to help them take their skills to the next level as "Frontend JavaScript Developers".
Participants can also join their conference online for free
Featuring over 100 discussions, 20 topics, panel discussions, in-depth interviews and updates from library designers and authors.
In 2021, they launched the first online JSWORLD conference, bringing together 52,142 JavaScript enthusiasts to register for a full week of content to help them grow as a front-end JavaScript developer. With a continuous daily attendance of 12,398 participants.
Where and when? Amsterdam, 8, 9 & 10 February 2023
WeAreDevelopers World Congress Berlin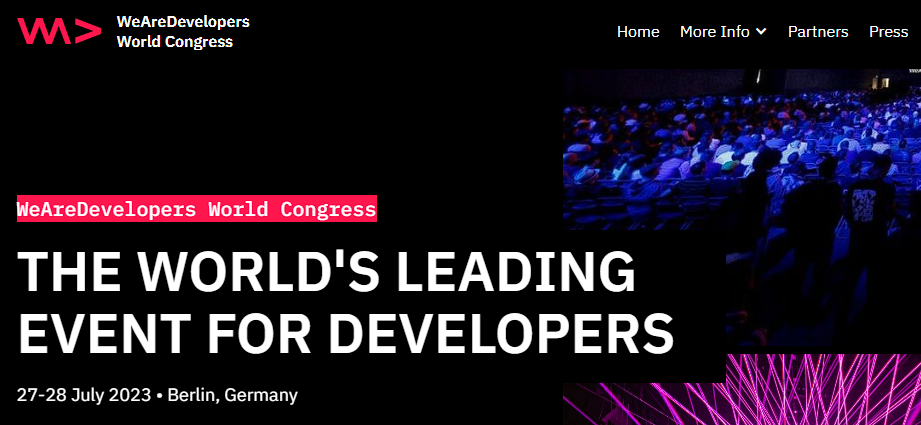 Why go there? After two long years, the global developer community gathers again in Berlin to exchange with their peers and get up-to-date information on software development, best practices and future technology trends.
They will bring together the world's greatest technology minds to showcase all the possibilities and opportunities that modern software development offers. WeAreDevelopers World Congress is the place where they will share their experiences to become better professionals and improve their skills to create amazing things as developers and technology experts.
Where and when? Berlin, July 27-28, 2023
Viva Technology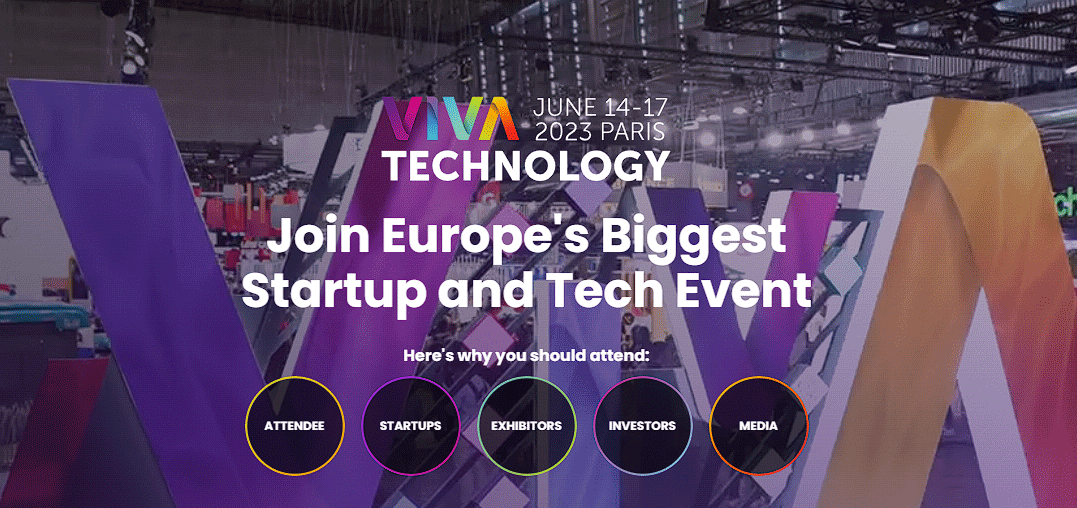 Why go there? Viva Technology is an annual IT show that brings together the biggest names on the tech scene alongside the heads of major corporations (Sanofi, Huawei, LVMH…). During this big meeting, you can meet famous investors alongside small ambitious startups, an innovation lab, the latest technologies to test, and international opportunities on French soil.
Where and when? Paris, from June 14 to 17, 2023
Infosecurity Europe

Why go? Organized for the very first time in 1995, Infosecurity Europe is today considered as one of the largest exhibitions dedicated to IT security. Mixing conferences, business meetings and exhibition hall, it is a complete event that deals with both technical and strategic aspects, all in an immersive setting.
Where and when? London, from June 20 to 22, 2023
IT Partners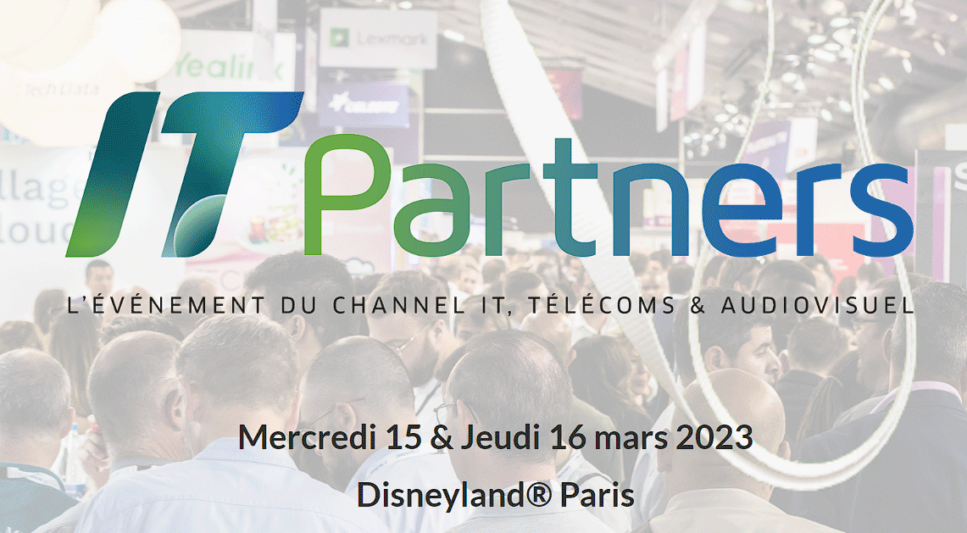 Why go there? IT Partners is an event dedicated to IT, telecom and audiovisual brands and wholesalers. During 48 hours, exhibitors have the opportunity to participate in business meetings, consolidate their partnerships and offer themselves an outstanding visibility to tens of thousands of visitors. In 2021, nearly 14,000 decision-makers in the field of reselling and integrating IT solutions in companies were present at the show. A series of conferences (14 in total) is also proposed on various topics such as Cybersecurity, Data Intelligence, connected solutions or collaborative work.
Where and when? Disneyland Paris, from June 15 to 16, 2023
SIDO Lyon

Why go there? This B2B event dedicated to the convergence of AI, IoT, Robotics and XR technologies brings together strategic innovation and operational decision makers from all over Europe. The event is punctuated by conferences and workshops on topics ranging from Agrotech to Supply Chain and Digital Green.
Where and when? Lyon, from September 14 to 15, 2023 and in Paris from November 8 to 9, 2023
Big Data & AI Paris
Why go there? Big Data & AI Paris is a reference for Big Data and Artificial Intelligence professionals. Since 2020, the event brings together Big Data Paris and AI Paris, two trade shows recognized for the quality of their content and speakers. No less than 150 exhibitors and 350 accessible conferences to get an overview of current trends and technologies present on the market.
Where and when ? Paris, September 25 & 26, 2023
Web Summit

Why go? Since its launch in 2009, the WebSummit has become one of the biggest professional events in the IT industry. For 4 days, it brings together startups and large companies around a series of conferences dedicated to technology. The conference brings together more than 1,200 speakers, including some of the biggest names on the tech scene, such as Craig Federighi from Apple, Brad Smith from Microsoft and Tom Taylor from Amazon.
Where and when? Lisbon, from November 13 to 16, 2023
Europe and France certainly have nothing to be ashamed of when it comes to IT events and trade shows for IT professionals.
For the past ten years, the richness of the programs offered and the level of expertise of the speakers have made these meetings a success, attracting more and more visitors and international speakers.
These events are real highlights for decision makers in the IT, Big Data and Tech sectors in general, who see them as an opportunity to develop their business network and identify new business opportunities.
You want to be part of this dynamic ecosystem? Register on our recruitment platform and receive offers from tech companies ranging from small startups to large corporate groups!